I looked up from my gym workout the other day just in time to see a man's penis, jiggling coming my direction in his too-tight gym pants.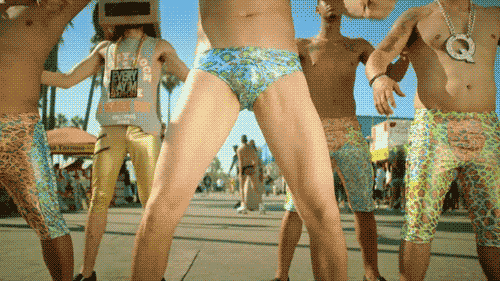 I found this sight to be highly offensive.
My first thought: "I ain come here to see THAT!!!"
A few minutes later I saw a woman's breasts jumping up and down in her sports bra while doing jump squats
and found I had NO PROBLEM WITH THIS.
---
Of course, (too) tight clothes on people is nothing NEW in our culture; it's just usually women who are wearing them;
And, tight clothes on women carry an entirely different social narrative from men.
---
I am gender trained.
I believe women have a right to wear wudevathef*ck they want to wear and not be degraded/harassed, or physically/verbally assaulted for it.
Or told they should wear X Y Z instead, in order to suit whatever respectability politics society feels it needs to feed itself to preserve the social image of chastity.
And yet the first time I am presented with a jiggling penis in some pants, I come to realise I may only be talking out one side a my mout when the gender (& genitalia) in revealing clothes happen to be a man('s).
This begged the question…
AM I…FULL OF SHITE ??? 
Am I:
1) A crusader for gender justice (let's just use "SJW" – and yes, I accept all the pejorative associated with this term) ?
OR
2) Merely a flawed, self-centered and also thirsty Bajan man ?
The truth is I am both. Human enough to acknowledge my limitations but also educated enough to know where boundaries should lie.
I don't pretend to be perfect; and that's why Research Analyst Me is here to offer my SJW, flawed Bajan man answer to the questions:
Do people really have a right to wear what they want to wear in a society; and
Does the rest of society have just as much of a right to react to what they're wearing?
My basic answers to these questions are yes and yes. But there's levels to this shit. Consider Exhibits A, B, & C – conclusions drawn from Cultural Scenes I observed & dissected (especially for all the folk who frequently speak, but never necessarily take the time to get to know better):
---
EXHIBIT A – GYM MAN, TIGHT
 

PANTS

In case you forgot…
So, homeboy bout there, bout the gym in he tight pants.
Of course he ain there waiting on MEEE to tell he wa he should & shun wear in the gym…women tell me his pants (and fronts) are quite well-liked in the gym.
Still – having several friends who're dudes who're into dudes – I can't help but be amused at the idea of a man – heterosexual (on the surface) – presenting his parts to society, and whether he might feel differently about things if he realised some of the people eyeballing his parts were men, and not women.
What if
*GASP*
men (also heterosexual, on the surface) started hurling chat-up lines at part-presenting men, the same way many men do women ? Telling a man how sweet he look in he pants, and wa they would like to do to he.
"My friend, I wan SAK dah D…"
That wouldn't make it right, No.
No more right than men harassing women.
A couple of years ago, during the #LifeInLeggings popular movement (the Bajan version of #MeToo, before #MeToo existed) some local men started to complain from the sidelines about how, with women focusing now so much on what's said to them, things were reaching a point in society where a man wouldn't be able to pay a woman a compliment anymore…
---
WELL, BOO F*CKING HOO! YOU CAN'T COMPLIMENT WOMEN NO MO – CRY ME A F*CKING RIVER! FIND OTHER TINGS TO TALK, AND STOP LOOKING FOR A REACTION! FISHING CUNNY LIKE YOU!!!
---
Wa had me at the time is that it wasn't just men who were crying crocodile tears bout not being able to compliment women. Some women were pushing these narratives too!
So, if we agree above that a world where men harass men about what they're wearing wun be right, let's stop instead and imagine a world where, instead of men harassing men, men simply compliment men on how their clothes fitting – all like my tight pants gym friend so.
"My friend, ya doggy jiggling too sweet in them pants! Would like to buy ya a next pair, fa ya ta faff bout in!"
No, I suspect you not feeling this one either. I know most Bajan heterosexual women certainly wouldn't.
---
EXHIBIT A CONCLUSIONS:
Yes,
Gym man has a right to wear the tightest of pants he wants to wear – in the gym, and elsewhere in society. Jiggling penis and all  
However, most people – gym man included – inhabit societies where we interact with other people, in confined spaces. So yes, in a sense, the rest of society has just as much of a right to react to gym man in those tight pants  
What counts is whether society's reaction to the tight pants is inward, as opposed to being outward; we can accept that having some form of a reaction  to things is entirely natural (like my thought: "I ain come here to see THAT!!!"), but I'm pretty sure you agreed above that some outward reactions aren't so welcome (once we remove the usual social boundaries and step outside social & gender norms).
---
EXHIBIT B: WOMAN IN SEE-THRU DRESS IN CHEFETTE
I am at Haloute's dining establishment one day – BBQ Barn to be exact – and in saunters a woman (possibly foreign) fresh from Accra beach, in a semi-sheer, see-through dress.
INNER ME
OUTER ME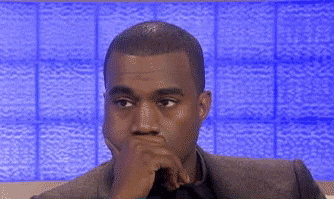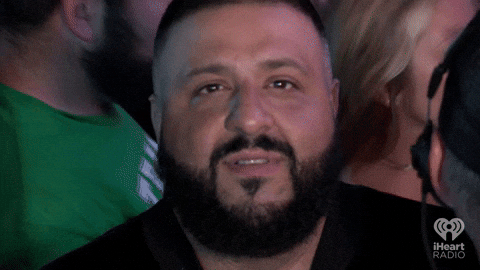 Did she have a right to wear it ???
Does society have a right to react ???
WHAT FLAWED, SELF-CENTERED AND ALSO THIRSTY BAJAN MAN
INNER ME THOUGHT
-WUHLOSSSSSSSSSS!!!!!
Wuh my man parts now twitch!
This woman's enTIRE bubby – areola and all – printing through she dress! And even gender people who know me know…I's a bubby man.
I ain sure if she got a right to wear the dress…
How could she wear it, and NOT expeck a reaction from people ??
WHAT OUTER SJW, GENDER-TRAINED ME THOUGHT
-Clothing can be seductive.
To say otherwise is to downplay the power of apparel.
This woman & she dress appeal to every sexual bone in my body. Many would look at her and say, with a tight see-through dress like that she deserve waever harassment she get for pushing she assets up in people face.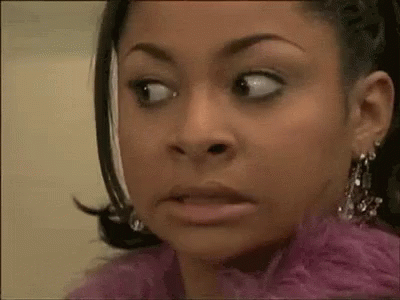 Still,
-Following around;
-Grabbing;
-Shouting sexual vulgarities at;
-Invading the personal space of
and otherwise harassing a woman are just that.
Nothing literally makes a person do these things. Drawing attention to oneself shouldn't automatically be an open door for mistreatment or *however a man feels to behave*.  In some cultures these things simply do not happen, or when they do it's considered some kind of harassment or assault.
Hence why I also get that women get tired of having to police their bodies because of men, i.e. not wearing certain things in certain places because of the attention it might bring.
Because going and grabbing a woman – or shouting at her, or telling her she should smile – indicates some sense of ownership. So yeah, I get thinking "women gotta know what they getting into" but we also have to ask at what point might a woman say
-I'm sick of this shit.
-I wanna wear this because I wanna wear this
Some might see my sheer dress friend as attention-seeking;
Others might see her as a hero.
---
EXHIBIT B CONCLUSIONS:
We already know from Exhibit A that nothing gives men the right to tell any and everybody what they want. Gay men in society seem to control their urges pretty well, and if they can and straight women can, I ain entirely sure what separates or legitimises straight men as a grouping who shun be held accountable for their actions. BULLSHIT!
We men get all sortsa bent outta shape when we feel our dominance challenged, but also want to be the ones who get a free pass for not being in control of our actions ?? BULLSHIT I SAY!!! BOOL-SHEEIIIT!!!
EXHIBIT C: OUR GOODLY SENATOR FASHION-POLICED, BEFORE THE FIRST SITTING OF PARLIAMENT
Gotta be careful how I treat to this one. I have the utmost respect for the fact that the lady pictured is both
1) A Senator
and
2) Married
(Senator's Husband, I don't need any trouble; don't come for me please; no disrespect intended with this pic or commentary)
Exhibit C is a media pic that followed the first sitting of the new 2018 Parliament in Barbados.
This, and other pics were subjected to scrutiny as people discussed what the new government officials were and weren't wearing that special day. The commentary on this particular pic revolved around the length and fit of the Senator's pants, and whether she was dressed too casually for the sitting of Parliament she was attending.
WHAT OUTER SJW, GENDER-TRAINED ME THOUGHT
There's no way around it – the Senator is a woman, and she's shapely. There's this idea in Bdos that when a woman is shapely she should dress to accommodate how the rest of society may feel about her body. Can't have all these defenseless men, Christian-minded and conservative folk feeling uncomfy!
Let's recognise too – The precursor to the conversation about the fit of the Senator's pants would have been one about whether, as a woman, she should be wearing pants at all.
There was absolutely nothing wrong with the Senator's outfit – it just didn't fit some people's idea of what 'should be'.
It's not a sexy outfit.
I can't see what issue of (national) importance it changes, or how it is unbecoming for a senator. To insist that the pants should be longer or looser in order to enter Parliament sounds like patriarchal BS about who should toe a line to be honest. She's dressing how some women dress professionally in 2018 – dassit. End of story.
WHAT INNER FLAWED, SELF-CENTERED AND ALSO THIRSTY BAJAN MAN
ME THOUGHT
-*blurts out* WUHLOSSSSSSSSSSSSSS!!!!! The Goodly Senator outchea ONFAIRING some pants.
I want to cry down the naysayers who complain about the fit of this pants and argue its unsuitability for Parliament.
I want this pants to be neutral for me and argue it's just like any other (longer, looser) pants she might have have worn.
But all of that would be to deny that
 THE SENATOR PANTS FITTING SHE WELLLLLLLLL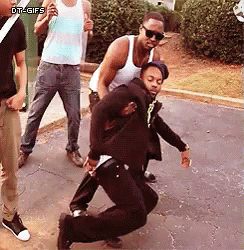 ---
EXHIBIT C CONCLUSIONS:
Okay Okay – I as a man may not be the best person to moderate all discussions about women's choices in attire.
And, naturally, this isn't a Harassment issue like Exhibits A & B. But recognise that all discussions about personal fashion choices – especially women's -are like 'Greatest of All Time' discussions – no learned professor to referee them and shrouded in people's preferences and (in this case) ideas about respectability and what women should and shouldn't do.
---
The Moral of this Story:
It's pretty much impossible to expect that there won't be a reaction for the things people wear, no matter the principles that should exist, from a gender-balanced perspective. Many of our social behavioural cues depend on how people present to us.
But I'm here to say that many of the perceptions & expectations behind those social cues are f*cked up, outdated, need revising, and never balanced to begin with. Yeah yeah, I hear you saying society isn't meant to be balanced – can men or women really conceive of gender equality – but people shouldn't have to dress to account for your sensibilities.
Time to roundtable, revisit, and revise some of our cultural norms & social expectations.