What to remember when reading this post:
WHAT HAPPENED: Local tourism-based business accustomed creating 'a tourist experience' for visitors attempts a 180°, in seeming attempt to suddenly make its facilities appealing for locals. Tragedy & comedy ensue, by way of social media dragging;

WHAT THIS POST ISN'T: About race issues; this is a post about Bajan businesses vs Bajans;
HOW TO READ THIS POST: Each of the questions listed is a question the Boatyard should have asked local people, before

attempting to court them. For fun you can imagine what your response would be.

 

HOW BAJAN BUSINESSES SHOULD DO THEIR RESEARCH: Naturally Boatyard officials can't simply walk around asking people these questions. Research is a science that should be left to professionals.
Sad to see the Boatyard (BY) get blown out of the water by Bajans via social media last week.
Sad, not because BY was blameless (keep reading) but because Research is a marketing tool which continues to be criminally under-used by Bajan businesses – that is, if Bajan biz truly desire to know the people their businesses desire to sell a product to.  
Research could have told BY how best to target local people with their product; Or, at the very least, it could have told them that targeting this market with this service via social media was a bad f*cking idea.
So I threw together a few ideas to illustrate how some simple research questions can allow BY & other Bajan businesses to 
avoid this type of wreckage.
I give you Boatyard Blowup lessons that can be learned by any Bajan business: 4 ways to avoid a sinking ship. 
---
Question 1: What is the best medium to reach people like you? (Social media, Radio, TV etc)
Bajan biz love off a social media page, hear wa I tell you ?
Facebook! ♥♥♥
Instagram! ♥♥♥♥♥♥
Why maintain a functioning website when you can meet your (potential) client base where they already are ??
BY obviously found it easy to dive in head first on FB/IG, apparently high on the fumes of the 'fun-ness' of its beach facilities, and assuming people would almost literally jump to grab the opportunity they offer.
"Welcome"!
"Fun"!
"Enjoy"!
"FREE"!
Where BY went wrong:
Assumed there was high local demand for their service, and took it to social media without knowing the market.

 

Ignored the experience of R. Kelly, Bill Cosby and a whole laundry list of celebrities who could've warned that in addition to the joys, social media also offers entities the opportunity to expose their whole backside for roasting from the general public.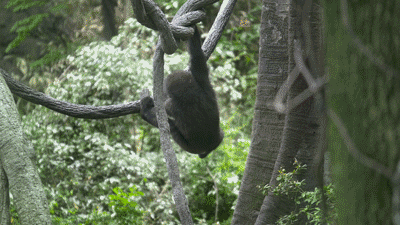 Ignored the current social climate which is leaning hard toward social issues re George Floyd/Black Lives Matter protests, calls to remove the nearby Lord Nelson statue to name a few.

Having much of the economy

– goods and services

in the country where you live

–

geared towards foreign visitors is a weirdo arrangement.

Having much of your economy geared towards foreign visitors who racially represent the colonizers of the ancestors of most of your population, is an even weirder

arrangement.
BY just found that out the hard way; asking the target how best to reach them instead could have served to remind BY that using social media to target local markets could open some avenues for cussing.
Cussings like…
---
Question 2: What's the first word that comes to mind when you think of the Boatyard?
I said it just now, right ?
We have a situation in Barbados where it's (somewhat) socially accepted that some local businesses just aren't for locals.
In the case of BY, the perception is they're so much not for locals on any given day, that they've managed to make news for making locals feel unwanted at best and harassed at worst.
The problem comes when external shocks such as the Covid-19 crisis causes a BY-type local business to feel the need to change its usual well-known tune.
Where BY went wrong:
Ignored existing, deeply-entrenched local perceptions of their usual target market – Them not Us. 
Ignored

existing, deeply-entrenched

local perceptions of their brand & business
Attempted to maintain same service while expanding target market scope; businesses can successfully expand to service new target markets in cases where the target is unfamiliar with the business and its services, but
Clearly this was not the case here and is nigh impossible in a country the size of Barbados. BY didn't have to wonder; asking the target what people think of them could have given BY the opportunity to be told all about themselves in the privacy of a boardroom, instead of finding out with the Bajan public watching like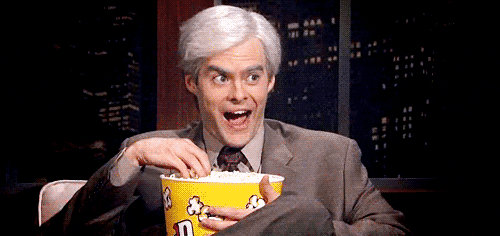 BY also needed to find out from locals…
Question 3: How much would you be willing to spend on Boatyard's services ?

The answer to this Question is obviously zero dollars $0.00
Since BY depends on these $$$ to maintain its facilities and meet overheads, they could have known at least that this would be a hard sell for both them, and locals.
Where BY went wrong:
Assumed Bajans would be willing to spend money on a 'product' they're accustomed experiencing for free (the beach). 

Ignored existing local knowledge of their business – what amount people usually spend to access BY's facilities, and what those people receive when they spend (value for money)
Bajans who posted comments on social media obviously thought BY was being 'fast', in the Caribbean sense; asking your target their expected price points can tell you whether the target views your product/service as being worthy of $$ at all.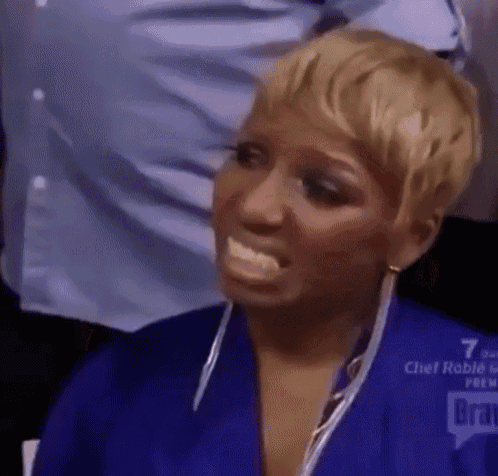 Lastly BY needed to ask…
Question 4: If you could send a personal message to Boatyard management, what would it be ?
This is the market research question of all questions for a brand. A chance for the target to speak as directly as possible to the people behind the brand. This is the biggest chance for the head honcho of any business – or their marketing team – to discover what the target really thinks of the business, by accessing their innermost thoughts. 
Where BY went wrong:
Attempted to reach new target market in an environment where their brand has 'history' with members of the new target. Hence Boatyard's move wasn't seen as an attempt to diversify their target, or even to pursue people who simply fall outside of their target. Instead the move came across as a transparent attempt to draw up under the very people whom they usually seek to cast aside. Research conducted in the current Covid-environment could have told them how likely people would be to hold this perception of them on a scale of 1 to 10 (it's 10).
Attempted to switch target in an economic environment which the new target is acutely aware of. There isn't a person alive right now who isn't aware of the Covid-19 pandemic and its effect on travel and tourism; which made the reasons for Boatyard's sudden switchup super transparent.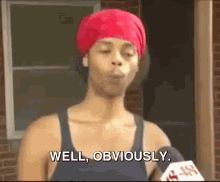 Well what may seem obvious to you and to me may not be obvious to other people – as is often the case when business owners don't often interact directly with their target. Asking your target market to have a word in your ear can reveal open secrets you'd never imagined. Your (proposed) target may simply tell you that you're better off looking elsewhere for your business.
---
THE BOTTOM LINE: I know, I know.
Barbados is a young society still waking up to the importance of research.
When used effectively research can help make big decisions and avoid big mistakes. The way we typically use it in the Caribbean is shamelessly utilitarian; political parties use it to win elections; businesses use it fire-sale, to move product and build profits. There is very little planning or strategising, because these are often luxuries many businesses don't have.
I can't claim to be a marketing specialist but I am a research professional, able to look on at social media gaffes through knowing eyes, and tell all the places where the gaffers went wrong.
Hopefully some Bajan businesses may learn from BY, and do their research groundwork before suffering a similar, lasting, very public fate.